Emergency Pet Care
Accidents happen; if your pet is injured or becomes acutely ill during regular office hours please call us at 507-765-2117. We will make every attempt possible to see your pet as quickly as we can. Please try to call ahead so that we can get ready for your arrival.
Emergency Veterinary care is available at the Rochester Blue Pearl Emergency Pet Hospital. This facility is staffed all night by veterinarians and certified technicians whose only job is to care for your sick or injured pets. The Veterinary Emergency Clinic is located off 2nd street just a few miles from Mayo Clinic. Your pet will be well taken care of at this facility.
Blue Pearl Emergency Pet Hospital
121 23rd Avenue SW
Rochester, MN 55902
507-424-3976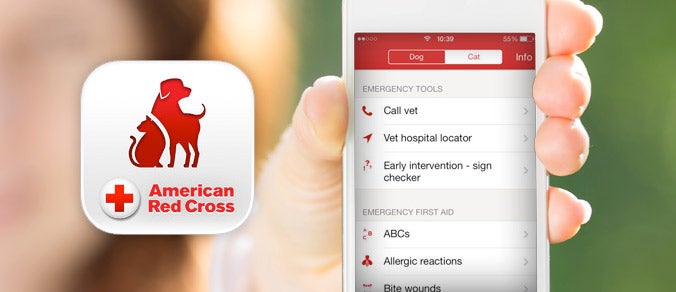 Download the FREE American Red Cross app for your smartphone! Included is important, helpful, first-aid information to help your dog or cat before you can get to the veterinarian. Topics: Breathing problems, wounds, heat related illness and seizures to name a few.