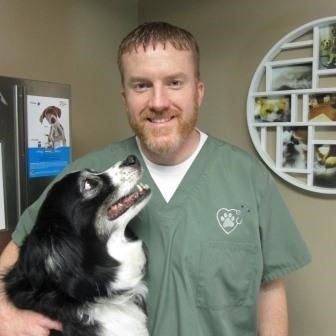 Tyler Nielsen Hospital Manager
Tyler Nielsen is the Practice Manager at Root River Veterinary Center. He grew up in Colorado and after graduating from high school, got a BS in Business Management from the University of Wyoming, 03′. He started working with RRVC in 2014. Tyler lives in Chatfield and is married with 4 kids: Isaiah, Aubrey, Lander and Levi. He also has 4 pets, Maple, Gabby, Bo and Twiglet. In his spare time, he enjoys history, traveling, photography and the outdoors.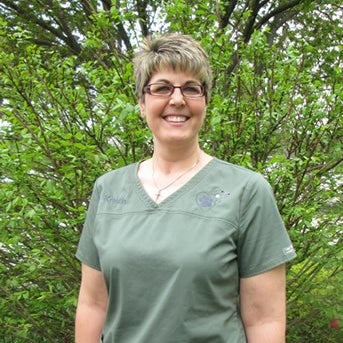 Kristin Schwier
Kristin was born and raised in Bird Island, MN. She graduated college with a degree in Hospitality. In 1993, she moved to Fillmore County and made it her home. She began working for Root River Veterinary Center in the spring of 1996.
Kristin and her husband Bob live on a farm outside of Fountain where they raise Registered Hereford and Angus cattle, along with crop farming. they raised three kids on the farm. Alex is in the US Army, married to Audrey. Clay is a welder, married to Julia they have two kids, Lia and Lane. Emilee is an early childhood teacher, married to Justin, and has a daughter, Marlow.
With the kids gone, four-legged kids have taken up residence. Beckett, Bob's farmhand and "lap dog" is a lab x golden retriever, Frankie a spunky little house kitty and Bonnie & Clyde, outside farm cats in charge of security and vermin control.
Kristin enjoys being a grandma most but also enjoys traveling with their camper, spending time at their lake home and riding a 4-wheeler.